Most Loved Tracks
4 x

Michael Bublé -
It's Beginning to Look a Lot Like Christmas
4 x

Michael Bublé -
Everything
4 x

Michael Bublé -
Home
4 x

Michael Bublé -
Feeling Good
3 x

Michael Bublé -
It's Beginning to Look a Lot Like Christmas

Music Video Links (YouTube)

Everything

Close Your Eyes

Haven't Met You Yet

Save the Last Dance for M

Feeling Good

It's a Beautiful Day

After All (
Artist Biography
Available in:











Michael Steven Bublé (boo-blay); born 9 September 1975) is a Canadian singer, songwriter and actor. He became a naturalized Italian citizen in 2005. He has won several awards, including four Grammy Awards and multiple Juno Awards.
His first album reached the top ten in Canada and the UK. He found a worldwide audience with his 2005 album It's Time, and his 2007 album Call Me Irresponsible which reached number one on the Canadian Albums Chart, the UK Albums Chart, the US Billboard 200 albums chart, the Australian ARIA Albums Chart and several European charts.
Bublé's 2009 album Crazy Love debuted at number one on the US Billboard 200 after three days of sales, and remained there for two weeks. It was also his fourth number one album on Billboard's Top Jazz Albums chart. His 2011 holiday album, Christmas, was in first place on the Billboard 200 for the final four weeks of 2011 and the first week of 2012, totalling five weeks atop the chart, it also made the Top 5 in the United Kingdom. With this, Christmas became his third-consecutive number-one album on the chart. To Be Loved was released in April 2013.
Bublé was born in Burnaby, British Columbia to Lewis Bublé, a salmon fisherman, and Amber (née Santaga). He has two younger sisters, Brandee, a children's book author, and Crystal, an actress. The siblings were raised in the Roman Catholic faith. He attended Seaforth Elementary School and Cariboo Hill Secondary School.
According to an Oprah interview on 9 October 2009, Bublé dreamed of becoming a famous singer since he was two years old. When he was a teenager, he slept with his Bible and prayed to become a singer. Bublé's interest in jazz music began around age five when his family played Bing Crosby's White Christmas album at Christmastime.
The first time his family noticed his singing talent was at Christmastime when Bublé was 13 years old, and they heard him powerfully sing the phrase "May your days be merry and bright" when the family was singing to the song "White Christmas" on a car ride.
Bublé had a strong passion for ice hockey and wanted to become a professional hockey player for the Vancouver Canucks growing up, but believed he was not good at it, stating: "I wanted so bad to be a hockey player... If I was any good at hockey, I probably wouldn't be singing right now." Bublé often played hockey in his youth, watched Vancouver Canucks games with his father, and said that he "went to every single home game as a kid... I remember I wanted to be Gary Lupul, I wanted to be Patrik Sundstrom and Ivan Hlinka. I used to think that being named Michael Bublé was pretty cool because I was close to being called Jiri Bubla." Bublé shared his hockey interest with his grandfather.
From age 14, Bublé spent six years working during the summer as a commercial fisherman with his father and crewmates. Bublé described his work experience as "The most deadly physical work I'll ever know in my lifetime. We'd be gone for two, sometimes three months at a time and the experience of living and working among guys over twice my age taught me a lot about responsibility and what it means to be a man."
His first singing engagements were in nightclubs at the age of 16 and were facilitated by his Italian grandfather Demetrio Santagà, a plumber originally from the small town of Preganziol, in the district of Treviso, who offered his plumbing services in exchange for stage time for his grandson. Bublé's grandfather paid for his singing lessons. One of his vocal instructors was Joseph Shore, the opera baritone. His maternal grandfather never stopped believing that he would become a star. Bublé's maternal grandmother, Iolanda (née Moscone), was also Italian, from Carrufo, Villa Santa Lucia degli Abruzzi, Italy. His father is also of Italian descent. His original brush with entertainment was as a children's entertainer using the name Mickey Bubbles.
Bublé grew up listening to his grandfather's collection of jazz records and credits his grandfather in encouraging his love for jazz music. "My grandfather was really my best friend growing up. He was the one who opened me up to a whole world of music that seemed to have been passed over by my generation. Although I like rock 'n' roll and modern music, the first time my granddad played me the Mills Brothers, something magical happened. The lyrics were so romantic, so real, the way a song should be for me. It was like seeing my future flash before me. I wanted to be a singer and I knew that this was the music that I wanted to sing." Bublé never stopped believing he would become a star but admitted he was probably the only one who believed in his dream, stating that even his maternal grandfather thought Bublé was going to be "an opening act for somebody in Las Vegas". He stated he never learned to read and write music, using only emotion to drive his songwriting ability.
At the age of 18, Bublé entered a local talent contest and won. But after winning, he was disqualified by organizer Bev Delich because he was underage. After that, Delich entered Bublé in the Canadian Youth Talent Search, which he won. Following that win, Bublé asked Delich to be his manager. Delich signed on and represented Bublé for the next seven not-so-fruitful years. According to Delich, Bublé would do every gig imaginable, including talent shows, conventions, cruise ships, malls, hotel lounges, bars, clubs, corporate gigs, musical revues, singing telegrams, and even the occasional singing Santa Claus gig.
In 1996, Bublé appeared in TV's Death Game (aka Mortal Challenge) as a Drome Groupie. Also in 1996, he appeared (uncredited) in two episodes of The X-Files as a member of a submarine crew.
Bublé's first national TV performance was on a 1997 award-winning Bravo! documentary titled Big Band Boom!, directed by Mark Glover Masterson. Beginning in 1997, he became a frequent guest on Vicki Gabereau's national talk show on the CTV network. During its first season, the Vancouver-based program aired live, which ultimately worked in Bublé's favour. When a scheduled guest was forced to cancel, the show's music producer often asked Bublé to fill in at the last minute. The Gabereau appearances provided Bublé with great exposure, but they also helped the singer hone his television skills as a performer and as an interview guest. In a mutual show of gratitude, Bublé appeared on the final Gabereau show in 2005, along with Jann Arden and Elvis Costello.
Bublé received two Genie Award-nominations in 2000 for two songs he wrote for the film Here's to Life! ("I've Never Been in Love Before", "Dumb ol' Heart"). He recorded three independent albums (First Dance, 1996; Babalu, 2001; Dream, 2002).

Wide Thumb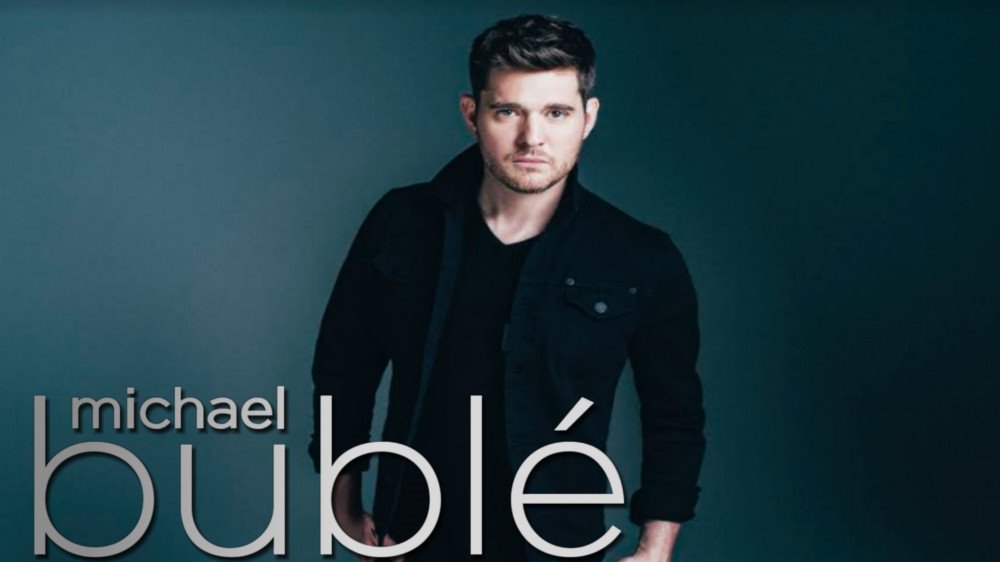 Clearart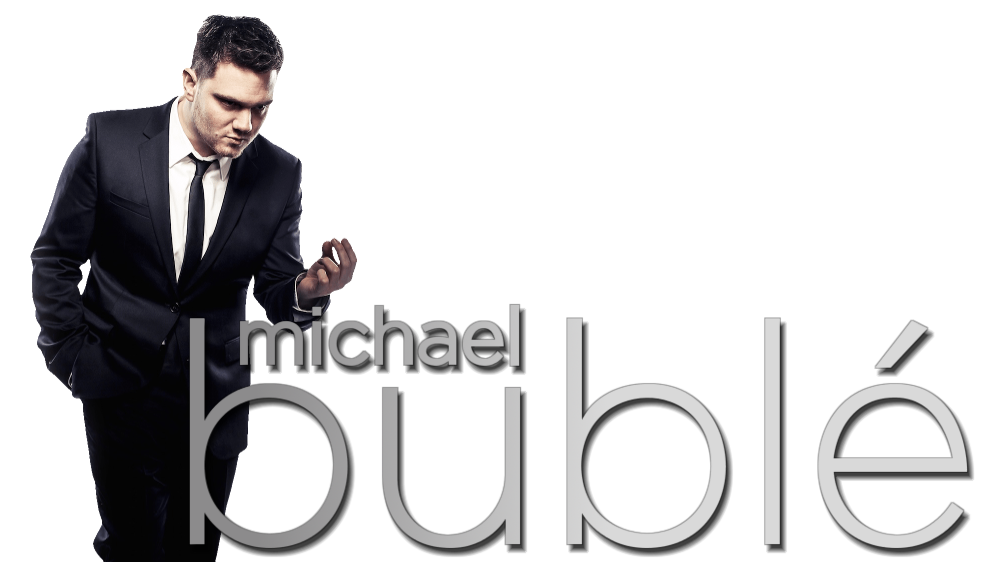 Fanart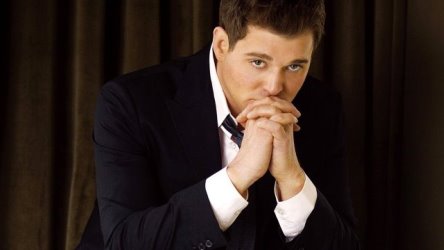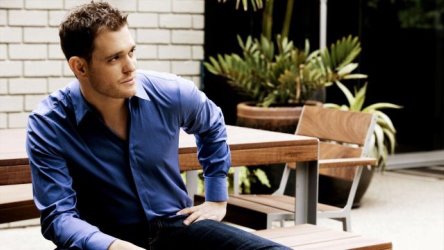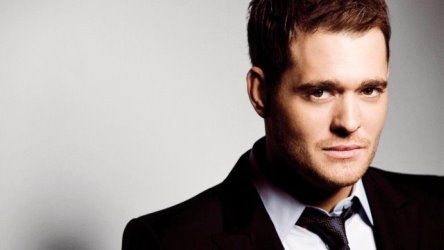 Banner

User Comments



zag says:
4 years ago
Only good for Christmas ;)