Most Loved Tracks
6 users

Depeche Mode -
Just Can't Get Enough
6 users

Depeche Mode -
Enjoy the Silence
5 users

Depeche Mode -
Personal Jesus
4 users

Depeche Mode -
Just Can't Get Enough
4 users

Depeche Mode -
Enjoy the Silence

Music Video Links

I Feel You

Strangelove

Barrel of a Gun

Dream On

Love, in Itself

Enjoy the Silence

Get the Balance Right

Just Can't Get Enough

It's Called a Heart
Artist Biography
Available in:














Depeche Mode are an English electronic music band formed in 1980 in Basildon, Essex. The group's original line-up consisted of Dave Gahan (lead vocals, occasional songwriter since 2005), Martin Gore (keyboards, guitar, vocals, chief songwriter after 1981), Andy Fletcher (keyboards) and Vince Clarke (keyboards, chief songwriter 1980-81). Vince Clarke left the band after the release of their 1981 debut album, Speak & Spell, and was replaced by Alan Wilder (keyboards, drums, occasional songwriter) with Gore taking over songwriting. Wilder left the band in 1995; Gahan, Gore, and Fletcher have since continued as a trio.
Depeche Mode's origins date back to 1977, when schoolmates Vince Clarke and Andy Fletcher formed a The Cure-influenced band called No Romance in China, with Clarke on vocals and guitar and Fletcher on bass. Fletcher would later recall, "Why am I in the band? It was accidental right from the beginning. I was actually forced to be in the band. I played the guitar and I had a bass; it was a question of them roping me in." In 1979, Clarke played guitar in an "Ultravox rip-off band", The Plan, with friends Robert Marlow and Paul Langwith. In 1978–79, Martin Gore played guitar in an acoustic duo, Norman and The Worms, with school friend Phil Burdett on vocals. In 1979, Marlow, Gore, and friend Paul Redmond formed a band called The French Look, with Marlow on vocals/keyboards, Gore on guitar and Redmond on keyboards. In March 1980, Clarke, Gore and Fletcher formed a band called Composition of Sound, with Clarke on vocals/guitar, Gore on keyboards and Fletcher on bass.
Soon after the formation of Composition of Sound, Clarke and Fletcher switched to synthesisers, working odd jobs in order to buy or borrow the instruments from friends. Dave Gahan joined the band in 1980 after Clarke heard him perform at a local scout hut jam session, singing to a rendition of David Bowie's "Heroes", and Depeche Mode were born. When explaining the choice for the new name taken from a French fashion magazine, Dépêche mode (from French dépêche that means here "dispatch" - from Old French despesche/despeche - or "news report" and mode that means "fashion"), Martin Gore said, "It means hurried fashion or fashion dispatch. I like the sound of that." Gore recollects that the first time the band played as Depeche Mode was a school gig in May 1980. The band made their recording debut in 1980 on the Some Bizzare Album with the song "Photographic", which was later re-recorded for their debut album Speak & Spell.
The band made a demo tape but, instead of mailing the tape to record companies, they would go in and personally deliver it. They would demand the companies play it; according to Dave Gahan, "most of them would tell us to **** off. They'd say 'leave the tape with us' and we'd say 'it's our only one'. Then we'd say goodbye and go somewhere else."
According to Gahan, prior to securing their record contract, they were receiving offers from all the major labels. Phonogram offered them "money you could never have imagined and all sorts of crazy things like clothes allowances".
While playing a live gig at the Bridge House in Canning Town, the band were approached by Daniel Miller, an electronic musician and founder of Mute Records, who was interested in their recording a single for his burgeoning label. The result of this verbal contract was their first single, "Dreaming of Me", recorded in December 1980 and released in February 1981. It reached number 57 in the UK charts. Encouraged by this, the band recorded their second single, "New Life", which climbed to number 11 in the UK charts. The next single was "Just Can't Get Enough". This relentlessly upbeat piece of synthpop became the band's first UK top ten hit and it remains one of their best known songs. It was also the first Depeche Mode song to get a music video and is the only one of the band's videos to feature Vince Clarke. Depeche Mode's debut album, Speak & Spell, was released in November 1981 and peaked at number ten on the UK album charts. Critical reviews were mixed – Melody Maker described it as a "great album... one they had to make to conquer fresh audiences and please the fans who just can't get enough", while Rolling Stone was more critical, calling the album "PG-rated fluff".

Wide Thumb
Clearart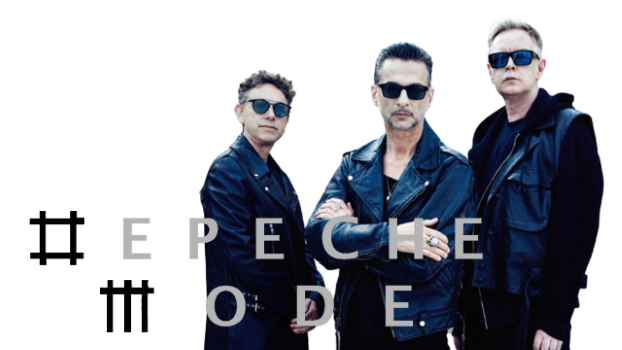 Fanart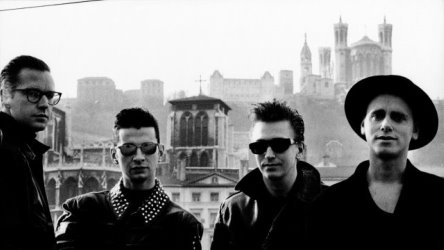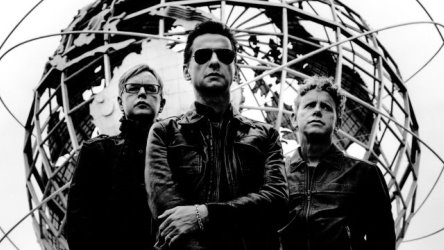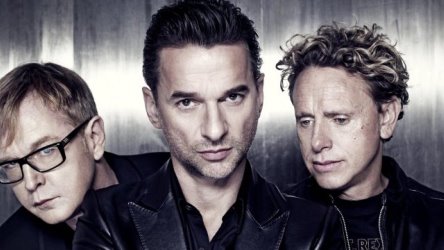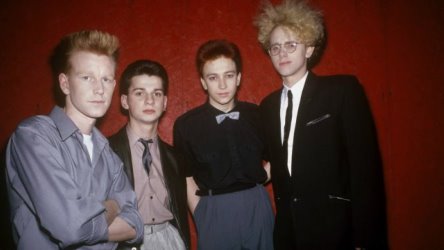 Banner
User Comments



enzo94 says:
9 years ago
The link to the twitter page is missing : https://twitter.com/depechemode