Most Loved Tracks
No loved tracks found...
Music Video Links
No Music Videos Found...
Upcoming Live Shows
No upcoming Live Shows
Artist Biography
Available in:

Sweet F.A. was another typical, yet effective, sleaze band to come from the late 80's scene. The band only released two albums, similar in style to the BulletBoys, before disappearing.
Steven David DeLong (vocals), Jim Quick (Quiggins) (bass) and Tricky Lane (drums) formed the band in Indiana with the guitar duo of James Lee Thorpe and Jon Huffman (who also ridiculously used the surnames of Thunder and Lightning). The Midwestern boys played their first gig on November 21, 1988, and had a major label deal a mere eleven months later.
The group holed up with producer Howard Benson in Atlanta, Georgia to record the debut album Stick To Your Guns. It would prove to be an excellent release, with singles such as "Prince Of The City" and "Rhythm Of Action", but would stall at #161 on the Billboard charts. Disappointed with sales, MCA released the band from their roster in late 1990, as the band themselves released Quiggins.
With a new label, the band set to record the follow-up album with session bassist Frank Coglitore. Released in 1991, Temptation was a more mature album, but failed to do much business in recession-hit America. The band hit the road with new bassist Mark Matthews, but with the musical tides changing in the early nineties, the end had arrived for Sweet F.A.

Wide Thumb Clearart Fanart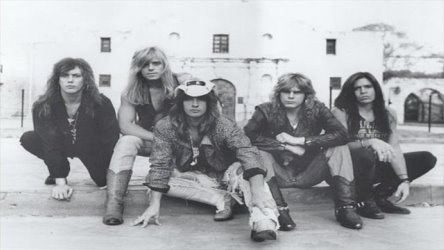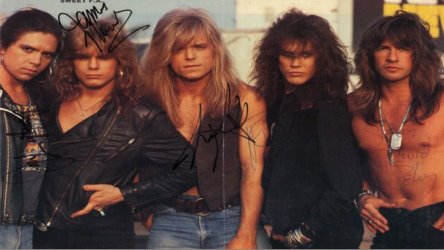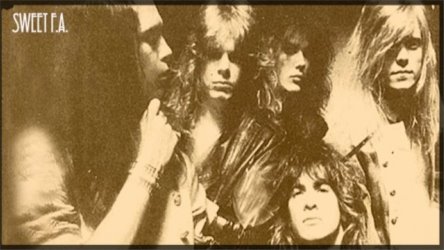 Banner User Comments



margrub says:
4 months ago
Great Live