Most Loved Tracks
4 x

Alice Jayne -
Crazy
3 x

Alice Jayne -
One Good Reason
3 x

Alice Jayne -
You Need To Fall In Love
3 x

Alice Jayne -
Poor Black Mattie
2 x

Alice Jayne -
He Does It Right

Music Video Links
No Music Videos Found...
Upcoming Live Shows
No upcoming Live Shows
Artist Biography
Available in:

Alice Jayne is a passionate singer/songwriter from North London. She grew up around a musical and artistic family, who she was inspired by to be creative at a young age. From hearing the sounds of the 60's, folk and blues at her dads flat, to hearing classical and rock at her mums house.
Around the age of 11, Alice started to write lyrics. She practised tirelessly everyday after school, singing along to songs with wide vocal ranges and pushing her vocals to reach those high and low notes.
Alice has a versatile taste in Music and believes she would try her best at achieving perfection in most genres thrown her way.
New E.P.
Alice Jayne has been busy recording her new promotional E.P. 'Introducing Alice Jayne' on the Rollin Records label which is out now and available for download on itunes and Amazon, the double pack 45 vinyl will be available on the 15th of May at www.rollinrecordsuk.com. She also has two music videos coming out very soon.

Wide Thumb Clearart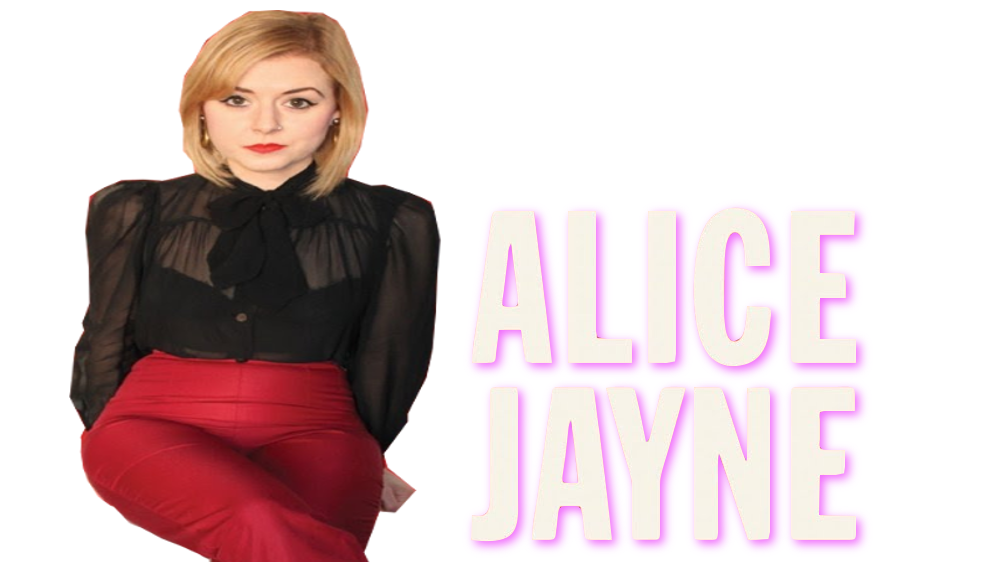 Fanart Banner

User Comments



Jan Siedentopp says:
5 days ago
Great looking person, great voice, great tast of music style.