Most Loved Tracks Music Video Links



Upcoming Live Shows
Artist Biography
Available in:

Hana Gabrielle Pestle (born July 11, 1989) is an American singer/songwriter, born in Atlanta, Georgia. Her family moved to Salt Lake City, Utah when she was 6 years old, and to Billings, Montana when she was 8. Pestle received her first guitar when she was in 6th grade as a Christmas present, and approximately a year later, she took up lessons. Sporadically throughout both middle and high school, Hana also took voice lessons.
In May 2008, Pestle released her first recording effort, the four track Hana Pestle EP. This album features three original songs, "These Two Hands", "Just a Phase", "Together Forever"; and a cover of Leonard Cohen's "Hallelujah". In late September 2008, Pestle debuted her video for "These Two Hands" through her MySpace and YouTube page. Hana's untitled album, which is slated for release in September 2009, will feature tracks co-written and produced by Moody and Herring. Strings for the album will be arranged and conducted by David Campbell. After shopping for labels in early 2007, Pestle decided to release her full length album via Ben Moody's label, FNR Records. Pestle also lends her vocals to all four tracks on Ben Moody's solo EP, the Mutiny Bootleg E.P., which was released at a show that the pair played together on December 16, 2008 in Little Rock, Arkansas. She also lent vocals to Moody's full-length album, All for This. Her Live in the Studio EP was released on June 2, 2009 and features six original songs and one cover song. The tracks include "These Two Hands", "Just a Phase", "Rain", "Make You Hurt", "This Way", "Creep", and "What Makes Things".
In June 2008, Pestle landed a slot as an opening act for Collective Soul, Live and Blues Traveler. More recently Pestle has toured with Joshua Radin, Jon McLaughlin, Ingram Hill, and in 2009, Sister Hazel, Pat McGee, Ari Hest, and Boyce Avenue. On June 4, 2009, Pestle played at the annual Wakarusa Music and Camping Festival.
The weekend of March 21, 2009, Pestle recorded a video for her original song "Need". The video was directed by Norwood Cheek, and was released on June 24, 2009. Pestle's debut solo album, This Way, was released on her own merch site, hanamerch.com on September 22, 2009.
Pestle's debut solo album, This Way, was released on her own merchandise site, hanamerch.com on September 22, 2009. A larger-scale release of the album was planned for the early months of 2010, but those plans did not take place.
On 2011, the American rock band, Incubus, revealed one of the singles off their new album, "If Not Now, When?", entitled, "Promises, Promises," through a music sheet in which a contest was held for fans to make their own rendition for a chance to perform the single with the band. Hana Pestle won the said contest and got to perform the song with Incubus on July 2011.

Wide Thumb Clearart Fanart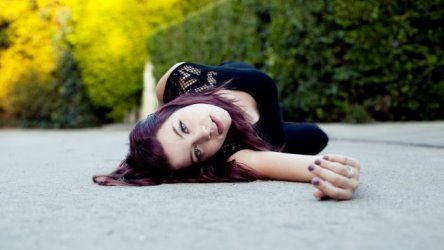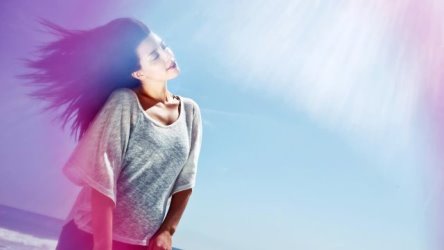 Banner User Comments



Calvin8714 says:
7 years ago
For me, Hana was kind of a surprise find, I went to a Collective Soul, Live, Blues Traveler concert, and Hana Pestle opened for them. Pretty much have been following her music since! She covers songs on her youtube.com profile, be sure to check them out!