Most Loved Tracks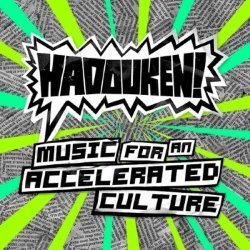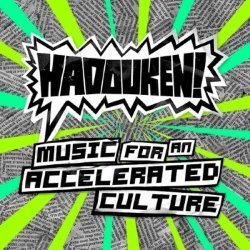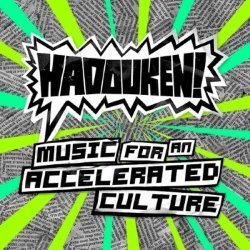 Music Video Links





Upcoming Live Shows
Artist Biography
Available in:






Hadouken! are an English grindie, new rave, dance-punk band who formed in London in October 2006 by singer, writer and producer James Smith, alongside his girlfriend, synth player Alice Spooner, guitarist Daniel "Pilau" Rice, guitarist Christopher "Chris" Purcell and drummer Nick Rice. The band name is taken from the name of a special attack in the Street Fighter video game series. It was in Leeds that Hadouken! began their own record label, Surface Noise Records.
After forming the label, Smith began writing and demoing the first Hadouken! tracks. In February 2007, Hadouken! self-released a two song limited edition vinyl, a double-a side of "That Boy That Girl" and "Tuning In". The former gained popularity after the video made it to number one in MTV Two's NME Chart.
Hadouken! played their first gig at the Dirty Hearts Club in Southend on September 16, 2006. They played their debut London gig the following week at the notorious Another Music Another Kitchen night at Proud Gallery in Camden. They recorded demos and spent their first six months playing gigs predominantly in Leeds and London. In December 2006, Hadouken! recruited bass player Chris Purcell.
The band first began getting noticed more widely in 2006. It was 2007 though, when success properly came to the band. In January 2007 Mike Skinner of The Streets gave the band one of their first radio plays, he played future single 'That Boy That Girl' on BBC Radio 1 whilst guest presenting Zane Lowe's new music show, describing the band as 'a great new band.' In February 2007 the band released what is said to be an internet phenomenon, described as "a savage, snarling work of genius", by NME. single double a-side "That Boy That Girl/Tuning In" through the band's own label, Surface Noise Records. A video was also made for the track by friend of the band Bobby Harlow, which charted successfully in the MTV Two/NME chart. The latter, "Tuning In" appeared as a remix on Kitsuné Music's compilation album, Kitsuné Maison Compilation 4, titled "Tuning In [H! Re-rub]". The remix also was used as a b-side on the 10-inch single from Kitsuné Music, released on 7 May 2007.
Liquid Lives was released as the band's second single release on 25 June 2007. The song received moderate airplay on MTV2, and charted successfully in the NME Chart Show. The band released a new video for the track, as well as an exclusive live video recorded as part of "MTV2 Live". "Liquid Lives" marked Hadouken!'s first move into the UK Singles Chart, reaching #36 on 1 July. In June 2007, the band completed a full UK tour supported by Electro/Punk band Does It Offend You, Yeah? and rapper Example.

Wide Thumb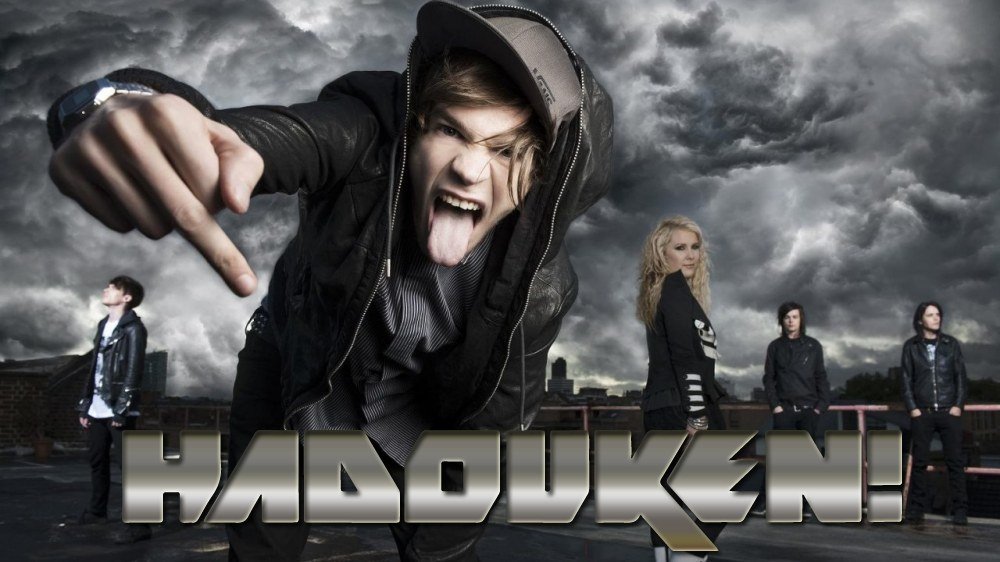 Clearart Fanart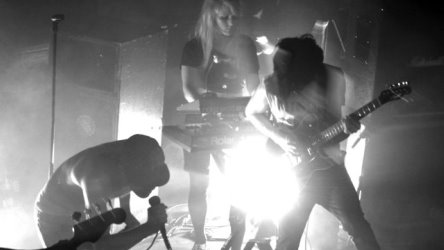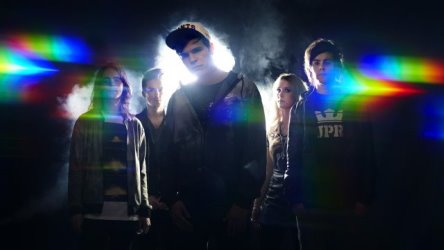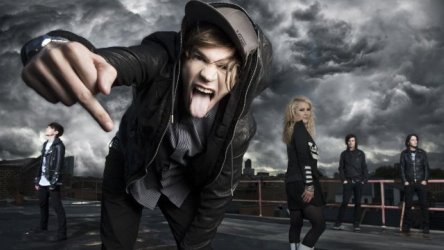 Banner

User Comments



docwra says:
7 years ago
Brilliant band live!